Fire Alarm Systems
Paladin has been providing Fire Alarm installations and service in the Cleveland and Columbus, Ohio areas for over 30 years. Our Team's excellence within the Notifier product line has allowed us to be selected as a Notifier Premier Dealer. This selection is based on Paladin having the Highest Level of Commitment to Training, Industry Knowledge, Customer Service, and Support.
Paladin works with the Engineering community in specifying and designing Fire Alarm Systems. As our client needs grow and develop, Paladin also provides customized designs and specifications for them. Paladin provides specialized designs in Graphical Interfaces, Voice Communications, Multi-Criteria Detection, Gas Detection, Air Sampling Detection, IP Dialers, Linear Heat Detection, Wireless Detection, and Hazardous Locations.
In addition to the services listed above, Paladin works with our customers when it is time to retrofit a failing system. This type of service can be provided for any existing Fire Alarm manufacturer you may currently have in your facility. This also includes any Johnson Controls (JCI) Migrations.

Let our Team of Professionals help you with all of your detection needs.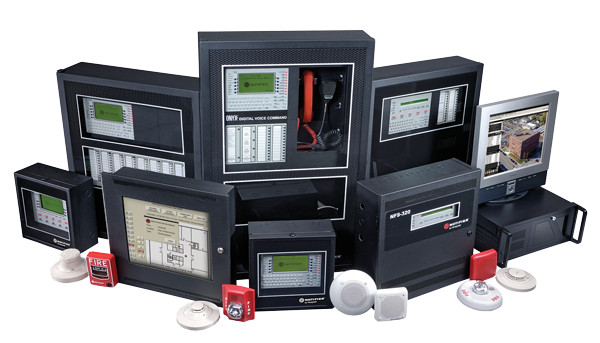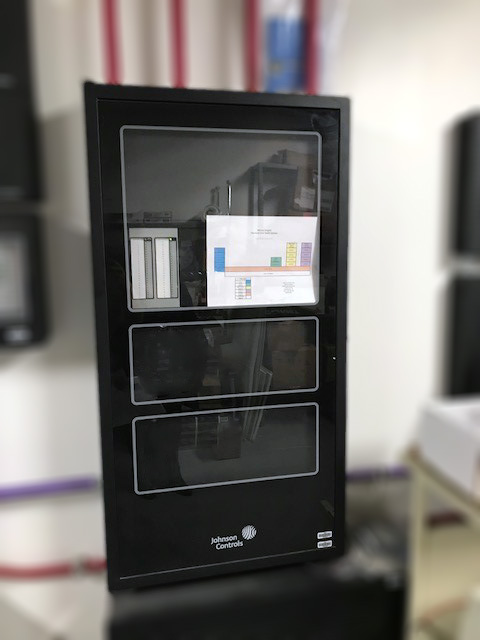 Notifier Fire Alarm Devices Compatible with Johnson Controls....Migrate Today!
Johnson Controls Fire Alarm Systems can now be migrated over to a Notifier System by Honeywell
Notifier Fire Alarm devices are now UL listed compatible with Johnson Controls!
Notifier by Honeywell has announced the easy and cost-effective migration of Johnson Controls Fire Panels to Notifier. The system designers at Paladin have helped customers migrate their systems over to a Notifier System through our seamless process.
Paladin makes converting your system to a Notifier Fire Alarm System as easy as 1-2-3. Paladin's team can help you easily migrate your Johnson Controls System to a Notifier System.  Our expertise with Fire Alarm Systems, code requirements, and professional installation, makes your conversion to a Notifier Fire Alarm System easy and cost effective.
Converting your existing Johnson Controls System to Notifier makes it easier to service. Paladin's Team is reliable, and quick to respond.
Our experienced team is ready to help you. Businesses and organizations across Ohio have trusted Paladin for their Life Safety solutions for 30 years. Isn't it time you called Paladin?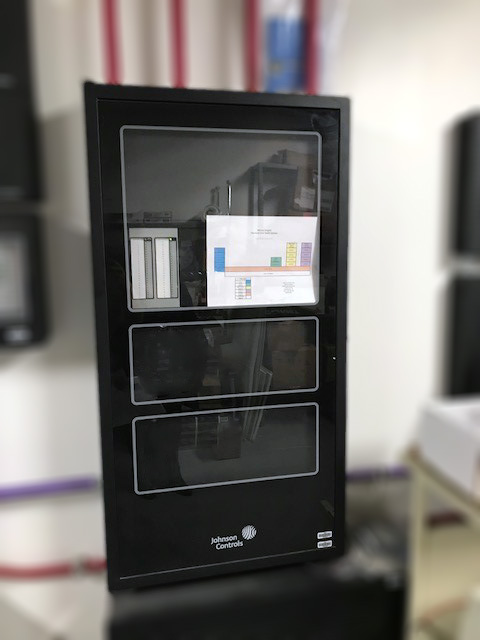 3 Easy Steps for the Migration Process
A site visit walk through is performed to determine what parts of the existing system need to be replaced. Our experts walk the complete site and utilize a compatibility document to identify compatible addressable devices and accessories.

The compatibility chart is updated and completed during the walk through.

All information is then reviewed by our system engineers and a conversion design is completed specifically for your system.

A custom quotation is developed based on this information that includes all facets of the migration including new parts, re-labeling, installation and testing.

Customer receives comprehensive quotation and issues a purchase order.

Once we receive your purchase order, our Project Team will arrange the installation schedule with you and our experienced technicians will begin the migration process.
Frequently Asked Questions
Question - How is this cost effective?
- Many common parts do not require a replacement. Examples include: loop cards, network cards, annunciators, amplifiers, back boxes, chassis, and dress plates.

Question - What about System Programming?
- Original programming for CPU's remains intact.

Question - What generally needs to be replaced?
- Most common components that need to be replaced with the conversion are CPU's, DVC's, NCA (network control annunciators), cabinet doors, gateways, and work stations.
Fire Alarm Panels
Notifier NFW-100X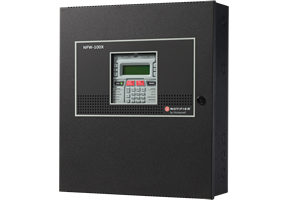 Features:
198 Addressable Points Available
Single addressable SLC loop which meets NFPA Class B and Class A requirements
Supports FlashScan and CLIP protocols
Four (4) built-in, independently programmed NAC circuits
Pre-installed communicator
Notifier NFS-320SYS
Features:
Up to 318 Addressable Points Available
One (1) isolated intelligent Signaling Line Circuit (SLC)
6.0 A switch model power supply with four (4) Class A/B built-in Notification Appliance Circuits (NAC)
Built-in Alarm, Trouble, and Supervisory relays
Multiple central station communication options: Standard UDACT, Internet, Internet/GSM
Modular in design and can be configured into multiple size cabinets based on project size
ONYX Intelligent Sensing which is a set of software algorithms that provides this panel with industry-leading smoke detection capability
Notifier NFS2-640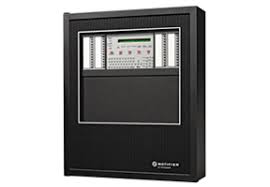 Features:
Up to 636 Addressable Points Available due to the ability of having 1 or 2 isolated intelligent Signaling Line Circuits (SLC)
Wireless fire protection using SWIFT Smart Wireless Integrated Fire Technology
6.0 A switch mode power supply with four (4) Class A/B built-in Notification Appliance Circuits (NAC)
Support for SCS Series smoke control system in HVAC mode
Modular design makes system planning easier due to being configurable with just a few devices for smaller building applications, or networked with many devices to protect a large campus or a high-rise office block
Notifier NFS2-3030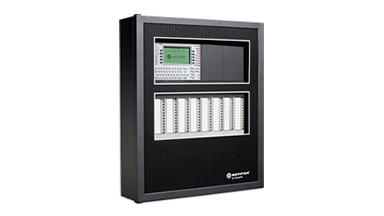 Features:
Up to 3,180 Addressable Points Available due to the ability of adding 1 to 10 isolated intelligent Signaling Line Circuits (SLC)
Built-in Alarm, Trouble, and Supervisory relays
Multiple central station communication options: Standard UDACT, Internet, Internet/GSM
Supports SCS Series smoke control system in both HVAC and FSCS modes
Approved Gas Detection System with FMM-4-20 module and any FM listed gas detector
Modular in design for medium to large size projects
Notifier NFC-50/100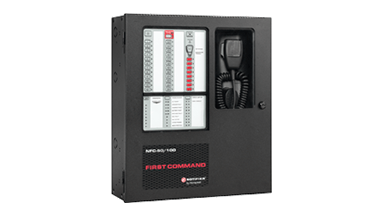 Features:
Multipurpose emergency voice evacuation panels for fire applications, mass notification applications, or both
Delivers 50 or 100 watts of audio power for distribution to up to eight speaker circuits
Built-in power supply delivers operational power and on board charger
Fully loaded system supports up to 1,100 watts of total audio power and up to 24 speaker circuit outputs
50 watts of 25V audio power (expandable to 100 watts) RMS
Modular design for system flexibility and easy expansion
Notifier OnyxWorks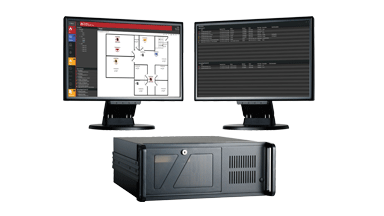 Features:
Graphical display allows personnel to rapidly pin point, investigate, and respond to alarm events with minimal operator training
Versatile enough for single-site, multi-site, and even worldwide applications
Provides mass notification capabilities through IP-based voice paging and LED sign integration
Customizable interface provides flexibility to display information as desired
Device information, including point address and description, can be quickly accessed through icon left-click function
Navigational tree, icons and configurable areas provide easy access to system floor plans
ONYX-NOTIFY feature provides email and text notification for off-normal events